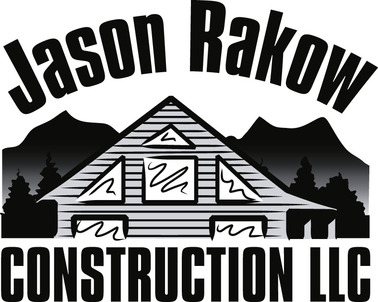 About us:
Jason Rakow, owner of Jason Rakow Construction, LLC has been working full time as a carpenter for over 27 years.

I moved to Lead,SD in 2007 to pursue my dream of living in the Black Hills. I love the Black Hills, the people are great and the scenery is unbelievable. What a great place to earn a living and raise my children. I have been around the construction industry my whole life; my dad has been a general contractor in Brainerd, Minnesota since 1970. I will work on your job with my crew everyday. I'm not a salesman I am a carpenter. When we do your job, we are putting our name and our reputation on it. We will do "whatever it takes" to make sure you are completely satisfied when we are finished. Our customers and the references we get from them are what sells our next job.



We will give you a list of references to check us out upon request. We encourage you to check references on us and anyone else you are considering to do your project. A salesman can make a lot of promises, talk to past customers and go see their work. Protect yourself, there are a lot of poor contractors out there! Make sure you understand what is being bid. Is the estimate for the complete job? Is the price guaranteed or is it just an estimate?

We are professionals; we will keep the job site clean and safe. Our workmanship will meet or exceed all local building codes. We will be on the job full time. We will be dependable. We will do what we promise you. We will exceed your expectations. If you have a problem, we will take care of it. We will make sure you are satisfied, our reputation depends on it.

We want your job, no job is too small. You might be able to find somebody to do the job cheaper, but you will not find anyone to do it better. I guarantee that!





---
---
WHAT WE DO: CUSTOM HOMES
LOG HOMES
ADDITIONS
REMODELING
HISTORIC PRESERVATION
DECKS
SIDING
FRAMING
FINISH CARPENTRY
CUSTOM CABINETS
LOG RAILING
WINDOW & DOORS
ROOFING (metal,asphalt,cedar,etc.)
INSULATION
STONE WORK
RETAINING WALLS
CONCRETE WORK
SERVICE CALLS
DEMOLITION
BOBCAT WORK
60' MANLIFT AVAILABLE
37' 6000 LB TELEHANDLER AVAILABLE